If you are looking for great bargains on gently used items, come on by our resale store and shop 'til you drop! Formerly called The Crowded Closet, our resale store has a little bit of everything, from clothes to furniture, knic knacs to tools, and who knows what else…just come on come by and check us out, as we get new items all the time.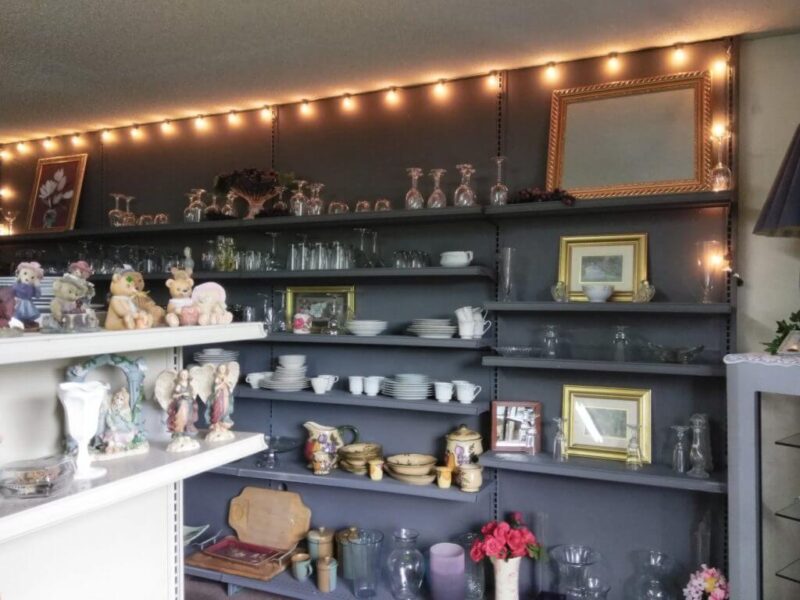 If you would like to donate items, thank you in advance! Your donation will be put up for sale at our store, and the proceeds will support shelter operations. 
Clothing, Shoes & Handbags
Houseware & Dishes
Furniture (in good shape)
Working Small Appliances
Tools
Pots & Pans
Jewelry
Toys, Books, games and CDs
Broken or Malfunctioning Items
Mattressess or Boxsprings
Pillows & Bedding
Working Small Appliances
Automotive Parts (Batteries, Tires, etc)
CRT (Box) Televisions
Chipped Glassware
Hazardous Chemicals (Paint, Cleaners, etc)
Notice: **It costs us about $1,000 each month to dispose of unusable items. PLEASE ensure that you drop off a true donation and are not passing on a burden.
Frequently Asked Questions
What items are acceptable?
Clothing, shoes, handbags

Housewares & dishes

Pots & pans

Appliances (must be working)

Furniture

Jewelry

Tools

Toys, books, games, CDs
…and lots of other things. Call us if in doubt!
What items are not acceptable?
Broken or malfunctioning items

Mattresses or box springs

Pillows & bedding

Automotive parts (batteries, tires, etc)

CRT (box) televisions

Chipped glassware

Hazardous chemicals (paint, cleaners, etc)
Call us when in doubt!
When are you open for shopping and dropping off donations?
We are open from Tuesday thru Friday from 11 a.m.-4 p.m., and Saturday from 11 a.m.-3 p.m. We are closed on Sunday and Monday.
Where can I drop off items?
Just come on over to the shelter, and as you turn into the main parking lot, the shelter is on the left and the store is on the right. Go right, and pull right up to the sign that shows the drop-off location.
Can I drop off items when the store is closed?
No, we limit donations to regular hours only.
Will you pick up items from my home?
Home pick up is determined on a case by case basis, depending on driver availability, size and type of item, etc. Please call us and let's talk!
I have big and heavy items to donate; can someone help me unload them at the shelter?
It depends! Since we rely heavily on volunteers, we don't always know how much "muscle" will   be available to us on any given day. To set up a day and time for a drop-off, please give us a call!
Is my donation tax deductible?
We are a 501(c)3 non-profit organization, so we are eligible for tax deductible donations. Upon request, we will give you a form that you can fill out and keep for your tax records. You will   responsible for the value listed for your donation.
Can I shop TFT online?
We are currently working on setting up an online store featuring our items for sale. Stay tuned!