Sleep well in your bed tonight knowing you helped someone without one!
Your sponsorship, donation or ticket purchase helps provide a safe place to stay and critical survival services to those experiencing homelessness in our community.
8091 Southmayd Rd,
Collinsville, TX 76233
October 12th, 2023
5:30 PM Doors Open
6:30 PM Dinner Served 
4th Annual 42 Bed Bash! 
Please join us on October 12, 2023, at The Madelyn Venue & Guesthouse in Collinsville!  Doors open at 5:30 pm and dinner will be served at 6:30 pm. 
All proceeds benefit Texoma Family Shelter and help us to continue providing critical services to our neighbors experiencing homelessness or the threat of homelessness. This is our largest fundraiser of the year so please consider helping us with a sponsorship, ticket purchase, or donation. 
We're back at the lovely Madelyn Venue & Guesthouse again this year so you and your friends can meet and mingle in the elegant atmosphere of their 1860's era barn and the outdoor covered patio. 
You'll enjoy a delicious dinner AND have plenty of chances to win all kinds of raffle and silent auction prizes. 
AND – back again this year, by popular demand, will be musical entertainment provided by The Self Family Band. A uniquely talented musical family from the Abilene area, they are known for their powerful harmonies and versatile repertoire.
Why the name 42 Bed Bash?
The 42 Bed Bash started during the pandemic in 2020, when a group of friends decided they wanted to hold a concert to raise money for Texoma Family Shelter. The name originates from the 42 beds available at the shelter at that time. Now an annual event, the 42 Bed Bash has become our biggest fundraiser of the year. We need your help to make it a success.  
Please consider sponsoring the event, purchasing tickets or making a donation today!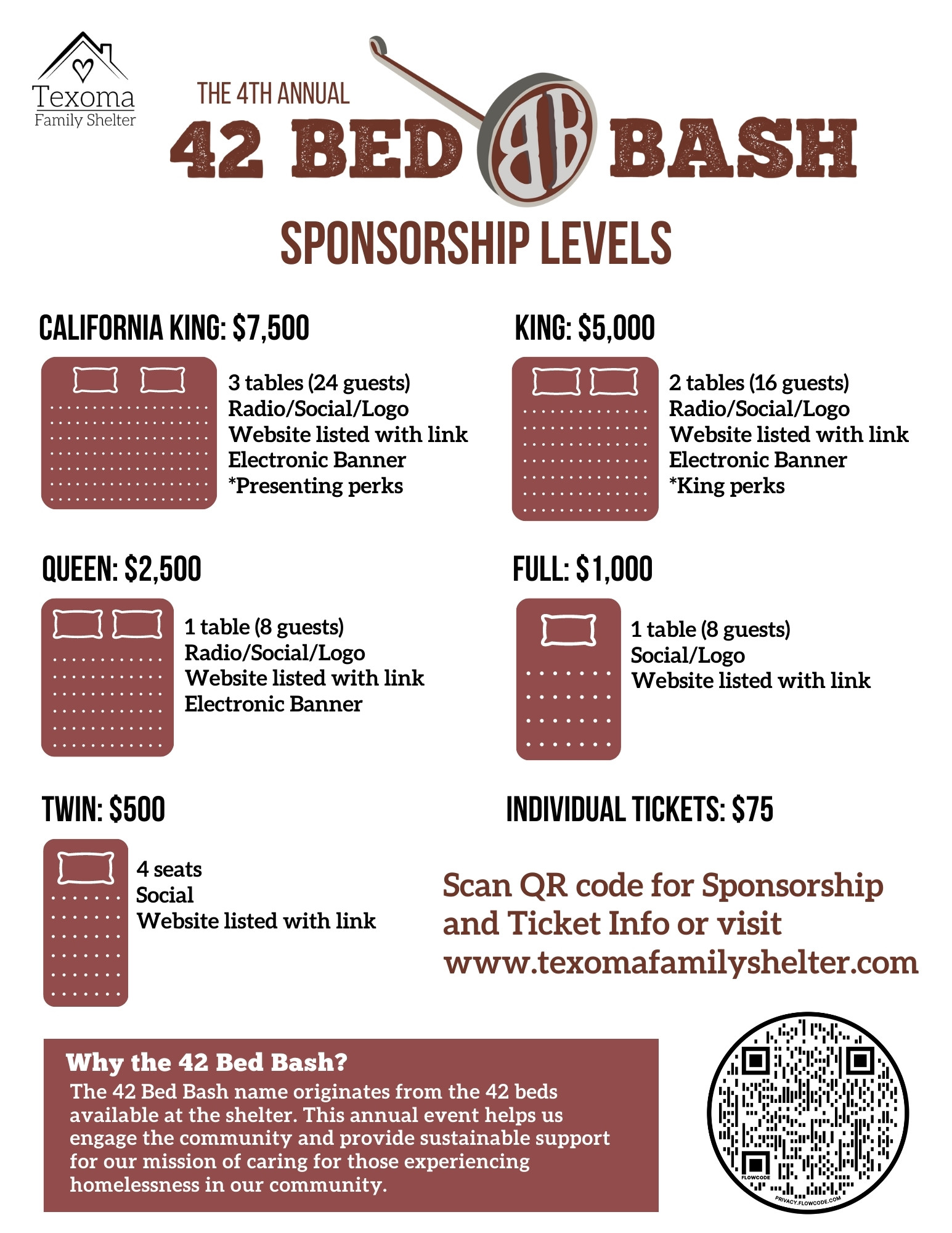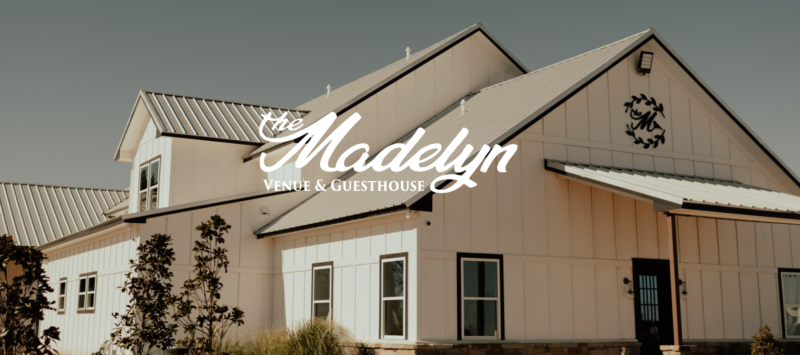 Tracy Realty supports the Texoma Family Shelter because we believe in the work TFS is doing to help those who find themselves without a place to call home. When I was a child, my Dad lost our house in a high stakes poker game.  We went from homeowners to tenants and then after my parents's divorce, my mom, 3 sisters and I were unhoused.  Fortunately, we had grandparents nearby and we were able to move in with them, until my mom was able to get employment and our own apartment. For people finding themselves in situational homelessness, with the loss of a job, a divorce, or medical emergency, the Shelter is that stop on the way to finding an affordable rental.  TFS provides not only emotional support and counseling and a safe and clean place to stay, they offer help with employment, healthcare, childcare and  heathy regular meals. TFS provides these necessary services and does so in a kind and caring environment.
Maya  Angelou said "I've learned that people will forget what you said, people will forget what you did, but people will never forget how you made them feel." –Maya Angelou
Thank you TFS for making this world just a little bit easier for those who need help and support with the most important need, a place to live.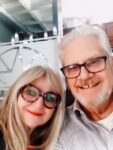 Tommi Homuth
We love to support Texoma Family Shelter for the love they show to those in need in our community. The staff also truly makes it a great place to team up with as they are warm and friendly. We truly appreciate how they help the community unite in love!
Jonathan Earnhart